Welcome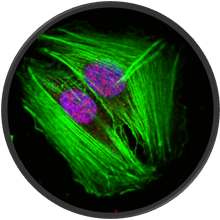 The McCormick Genomic and Proteomic Center (MGPC) is a genomic research center at the interface of computational genomics and wet-laboratory within the Department of Biochemistry and Molecular Medicine at the School of Medicine and Health Sciences. Our mission is to discover, generate and/or experimentally validate new hypotheses, and unravel key molecular events in normal and diseased cells (i.e. breast and liver cancer cells and neuronal cells), while integrating genomic education into our curriculum.
The focus is to harness the emerging, genomic, transcriptomic, proteomic and bioinformatics information to build novel paradigms of biological importance. The second major goal of MGPC is to develop innovative collaborations between principal investigators at GW and other leading groups in the United States and globally. The center is achieving this goal through participation in the Global Cancer Genomic Consortium (GCGC), an international genomic organization to foster cutting-edge genomic research among six leading institutions in the United States, Portugal, United Kingdom, Japan and India.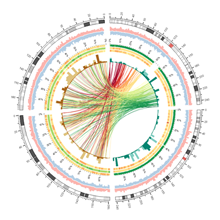 Examples of current themes include such collaborations as transcriptomic alterations, epigenomic regulation of genome,  kinase-chromatin interactions, coding and non-coding genome and genome- and proteome-wide analysis of the effects of single-nucleotide variation (SNV) on post-translational modification and genomic and proteomic analysis of hepatitis viruses to identify better therapeutic and vaccine targets. The MGPC provides an innovative science-driven research environment to expand the horizons of genomic and proteomic knowledge, to open new avenues in fundamental and translational research questions in cancer and molecular medicine, and to train the next generation of creative minds in genomic and proteomic research.